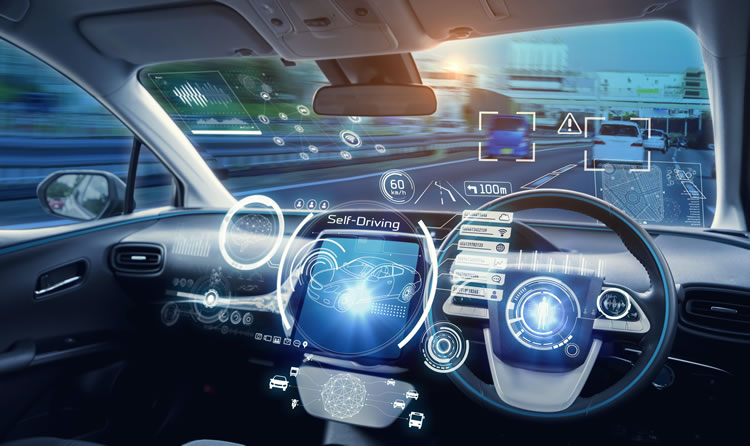 Industry 4.0 and the Digital Transformation of the Automotive Industry
When Henry Ford introduced the assembly line in 1913, he ushered in the second Industrial Revolution — and upended the automotive industry. Now a century later, thanks to the concept of Industry 4.0, the automotive industry is again making a dramatic shift. Industry 4.0 has been a boon to the automotive industry, streamlining operations and offering new business opportunities. 
Over the past 50 years, the automotive sector has invested billions of dollars in enterprise systems, automation solutions, and advanced product technologies. Nonetheless, in some aspects, automotive companies remain a slow follower to data and technology companies that are defining the competitive landscape of the Fourth Industrial Revolution—Industry 4.0. These technology companies have developed low-cost computing, high-speed connectivity, and machine learning that have enabled the digitization of the physical world, transforming insights into optimized actions. Now, these well-capitalized tech players are entering the automotive sector, and traditional automakers—saddled with legacy infrastructures and product portfolios—are struggling to keep pace.
CASE: Connectivity, Autonomy, Shared Mobility and Electrification
Technologies causing wholesale transformation of the global automotive sector are commonly called the CASE (connectivity, autonomy, shared mobility, and electrification) technologies. While each technology has started to affect the sector in many ways, their convergence, in the backdrop of looming macroeconomic headwinds, will likely have a tectonic impact on the global automotive value chain. It also means that over the next two decades, it is entirely plausible that some undercapitalized global original equipment manufacturers (OEMs) will fall behind the technology innovation curve. These players could be swallowed by larger players or simply close their doors. Suppliers won't have it any easier as they've taken on more and more of the responsibility to innovate. In fact, suppliers with product portfolios tied to traditional technologies currently being disrupted could well find themselves with unmarketable assets and skill sets.
Therefore, to remain relevant in the face of rapid technology development, companies across the automotive ecosystem are investing heavily in product and manufacturing process innovation.