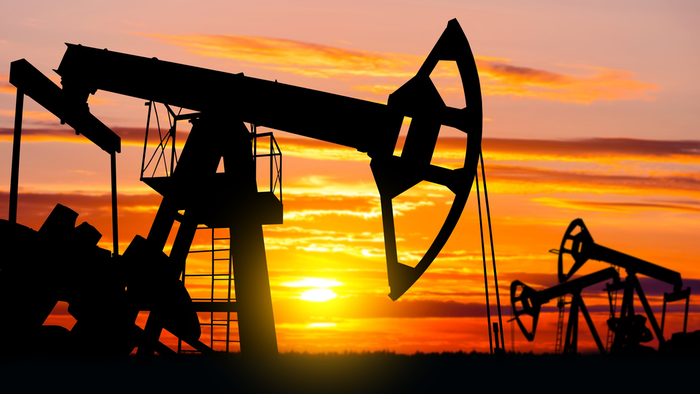 The use of technology has helped ensure the profitability of the oil and gas industry despite a 50 per cent fall in prices in five years. Unmanned rigs are now commonplace, complex operations are monitored from a single control room, leaks and emissions of greenhouse gases can be identified by drones and satellites, removing much of the need for direct human inspection. Numerous technologies are being applied in ways that can reduce cost and improve productivity. The key question, however, is whether the digital revolution can answer the sector's biggest challenge: how to secure future production. Oil demand is not falling. There may be 7m electric vehicles on the world's roads but there are also 1.2bn vehicles with internal combustion engines.
What is Oil & Gas 4.0?
Oil and Gas 4.0 means rethinking how our industry adopts and applies technology, connects with non-traditional partners, shows environmental leadership and most importantly attracts and retains talent.
Currently, the future outlook of oil and gas is challenging owing to many factors. The most prominent of these are low oil prices, emergence of new hydrocarbon sources, increasing penetration of renewable energy, electric vehicles, strict carbon regulations, and better energy storage technologies. To deal with these challenges, many companies involved in the mid and downstream industry of oil and gas are changing their business models and shifting their main revenue streams.
However, this is not an option for the upstream industry whose business is built entirely on oil and gas extraction. Thus, the only way for upstream companies to overcome the above challenges is to improve their efficiency — and this is where Industry 4.0 can help.
Despite shrinking margins, most upstream companies have sufficient budgets to invest in a robust Industry 4.0 strategy from exploration to production. This strategy should include solutions that improve project design and evaluation, enable unmanned drilling operations, increase reliability on the ecosystem, and predict maintenance needs. Such capabilities will not only increase efficiency but also support profitable growth
Upstream 4.0
Upstream project stack 4.0
Industry 4.0 will change how organizations design, evaluate and choose the best project by allowing them to consider as many parameters as possible. When advanced analytics and digital modeling techniques are applied to various data inputs, they create a digital framework that can generate and evaluate an exhaustive number of projects. Based on these evaluations, companies can then choose projects that suit their chosen parameters.
Upstream drilling and oil well stack 4.0
Digital solutions can be used to revamp the upstream oil well stack by enabling better coordination among different stakeholders involved in executing and automating drilling. For instance, blockchain technology can set the standards of collaboration among stakeholders and service providers. It can also boost data security by enabling secure sharing of sensitive data within the ecosystem. Besides reducing risk, blockchain saves cost by eliminating transaction fees.
Upstream production stack 4.0
Industry 4.0 can help upstream companies digitally connect operational assets and evaluate asset performance for efficiency, damage and maintenance needs. This will have a positive impact on top as well as bottom lines of the operations' profit and loss (P&L). IoT sensors and remote-controlled drones can gather operational data and surveil individual assets in real-time, allowing companies to better understand on-ground operations.
4.0 Technologies in Oil & Gas Industry
Maintenance and Safety
Boasting a true eagleeye view, drones are eclipsing traditional inspection methods and facilitating early detection of oil and gas leaks in difficult-to-access locations, like offshore drilling sites. In the midstream sector, drones equipped with thermal imaging systems can help identify points of vulnerability across the nation's 2.4 million miles of pipelines.
Increased Connectivity
Increased data integration and information sharing up and downstream could allow companies to adjust production levels in real time, based on inventory data from storage facilities, rate of distribution, and forecasted demand. Integrating data collected from disparate drilling tools, often housed by different OFS vendors, to analyze the full picture of a company's production.
UPSTREAM
Exploration
A core part of exploration, seismic imaging is a process already rooted in data analytics and 3D visualization models. Exploration and production (E&P) companies moving into the next generation of seismic imaging are experimenting with 4D models that integrate production data to map changes in reserves' oil and gas levels. These advances aim to more precisely pinpoint the quantity of resources and the lifespan of each well.
Production
The digitization of drilling processes is a potential goldmine for oilfield services (OFS) firms. Applications gaining ground among E&P companies, and a few of their benefits include: Leveraging data from software sensors to determine which drilling methods combine the right mixture of sand, water, and chemicals to maximize a well's output; Automated drillers to increase production and reduce costs.; Drilling equipment embedded with smart sensors to collect data.
MIDSTREAM
Storage
Key areas of transformation include improvements in data management to track inventory levels and monitoring systems to automate temperature control.
Transportation
Equipping railcars and tracks with smart sensors and thermal detectors can provide real-time geolocation data and monitor key safety features to minimize the risk of derailments. Pipelines with smart sensors can detect leaks early and monitor variables such as pressure, temperature, and any deformations in the pipeline's infrastructure.
DOWNSTREAM
Refining
Smart sensors enhance monitoring the safety and functionality of all processes.
Distribution
Predictive analytics equip companies to forecast demand with greater accuracy, seamlessly communicate data throughout the supply chain, and automate production levels.